Yosemite Valley, Waterfalls, Over-look, Hikes and Redwoods + Sequoia

\\ To start a "You Scroll" viewing of photos (a.k.a. "You Slide"), click on image (montage) OR click title below image. //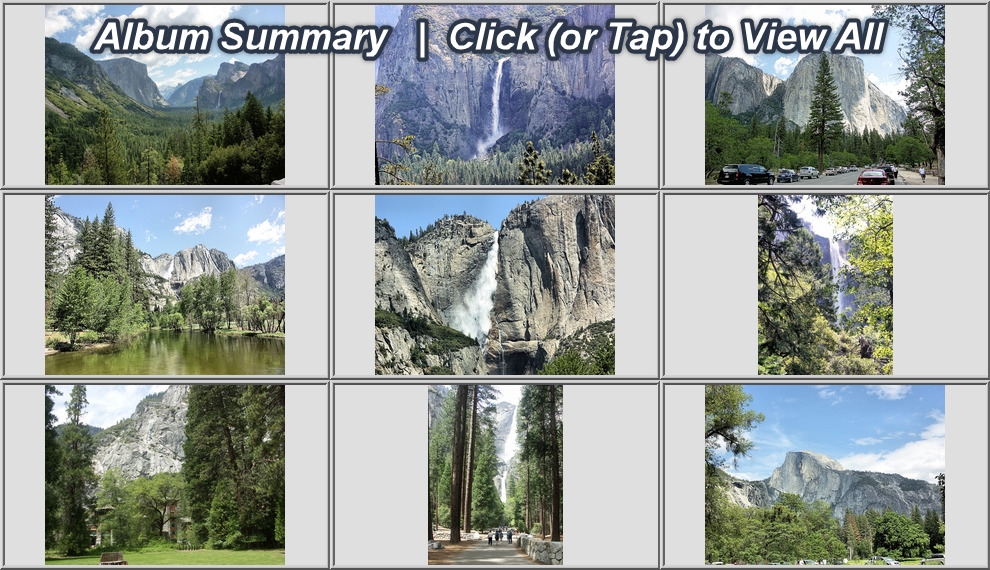 Yosemite Valley and Waterfalls = Yosemite and Bridalveil ( 28 photos) << the "Title Text" links to uScroll process for album ...
---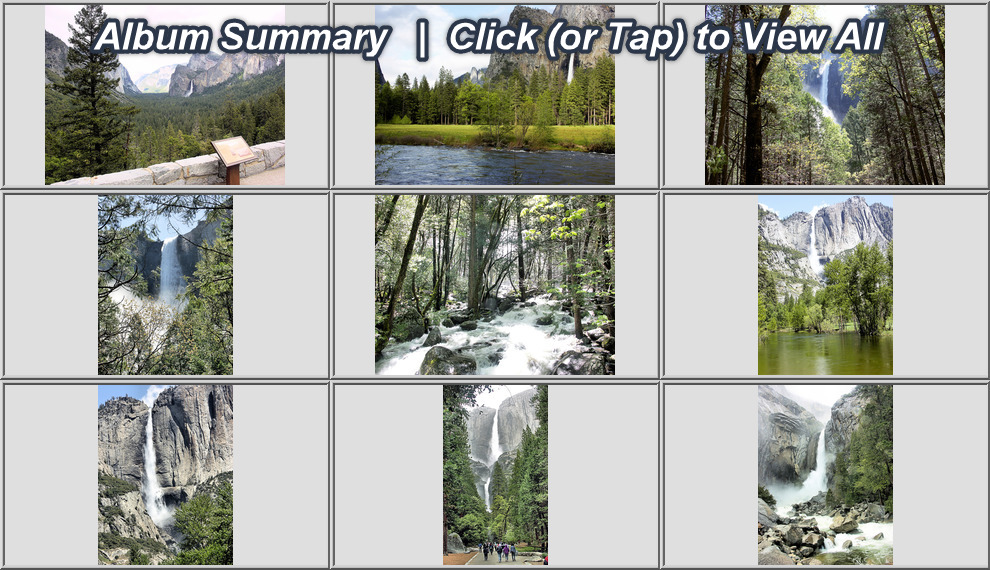 Yosemite and Bridalveil Waterfalls - Great water flow in 2011 ( 15 photos) << the "Title Text" links to uScroll process for album
---
Glacier_Point: 3,214' above valley - Great views and Hikes ( 23 photos) << the "Title Text" links to uScroll process for album
---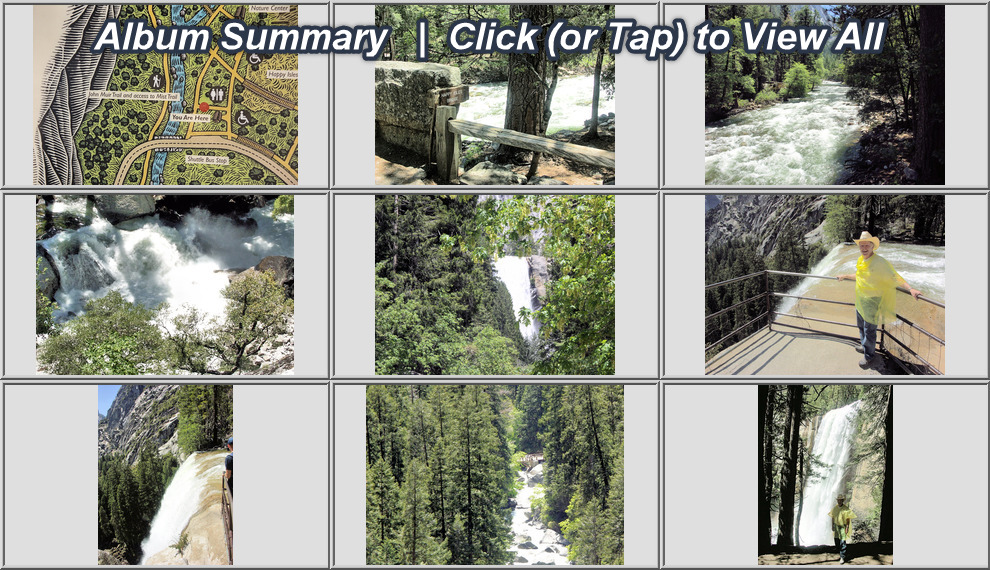 Vernal Falls and the Mist Trail - a Spectacular hike ( 18 photos) << the "Title Text" links to uScroll process for album
---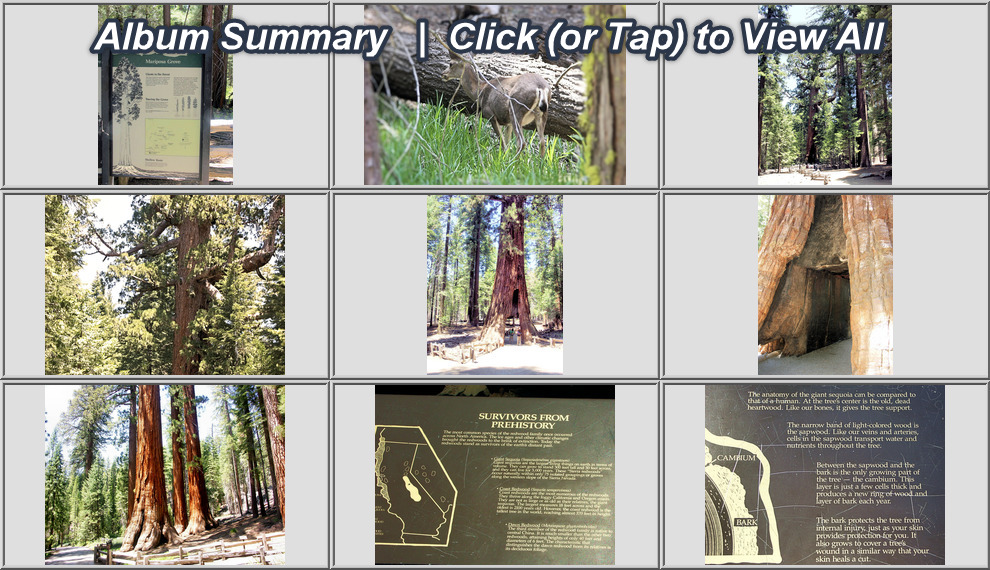 Yosemite's Mariposa Grove Redwoods ( 21 photos) << the "Title Text" links to uScroll process for album
---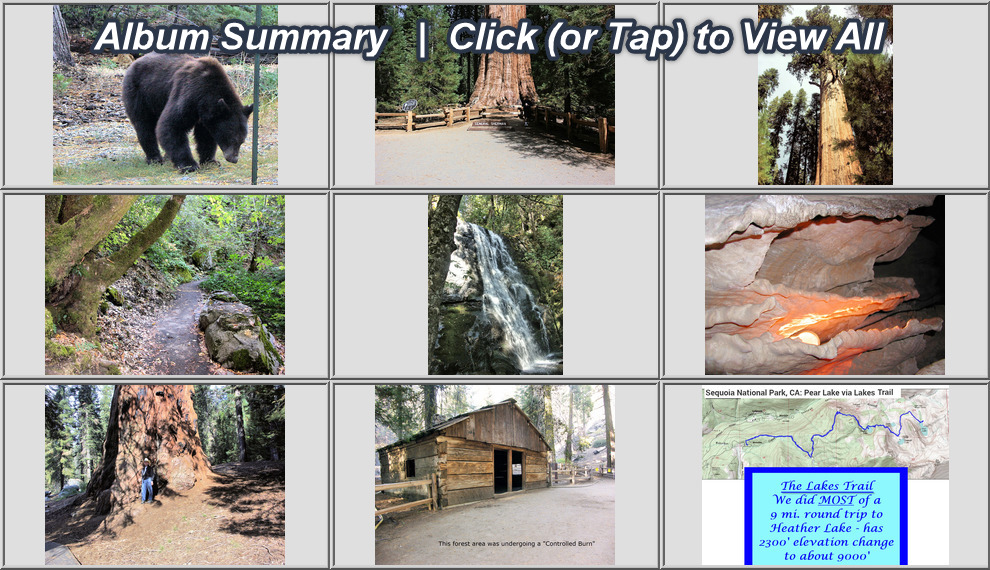 Sequoia National Park - Major Redwoods Forest ( 29 photos) << the "Title Text" links to uScroll process for album
---